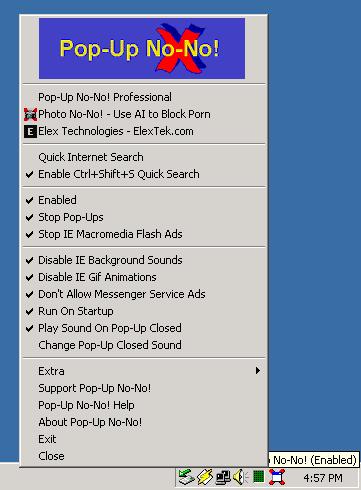 Pop-Up No-No! runs in the system tray and automatically blocks pop-ups and pop-unders in Internet Explorer, Netscape, Mozilla, and Opera! It will also block flash ads, frame ads, gif animations, background sounds, and more in IE!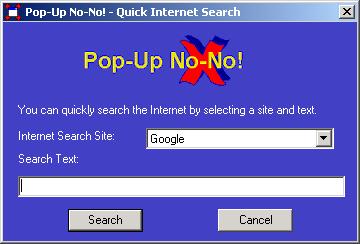 You can quickly search the Internet using your favorite search engine with Pop-Up No-No! Just select Quick Internet Search from the Pop-Up No-No! menu or use the windows hotkey Ctrl+Shift+S. It's that easy!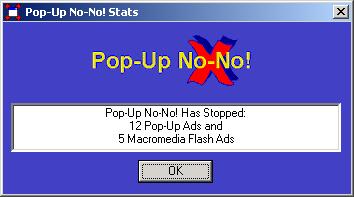 Quickly display the stats of how many pop-ups and Macromedia Flash ads that have been prevented by Pop-Up No-No! This gives you the satisfaction of knowing how many ads you didn't see!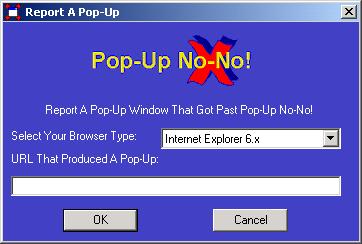 Easily report a pop-up window that got past Pop-Up No-No! and we'll get on it asap!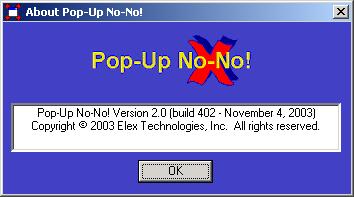 About Pop-Up No-No!




If you decide you like Pop-Up No-No!,
visit the web sites of our other products: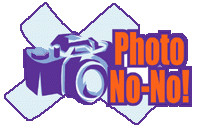 Protect your children from pornographic
photographs on the Internet!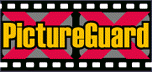 The professional version of Photo No-No!
for schools, libraries and other
organizations.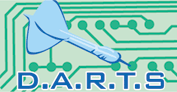 Complicated and memory intensive
computations can now be done on the
computers and servers a company
already owns!




Visit our corporate web site at
www.elextek.com